Issue center
The issue center is found under the Issues section of the Monitor menu.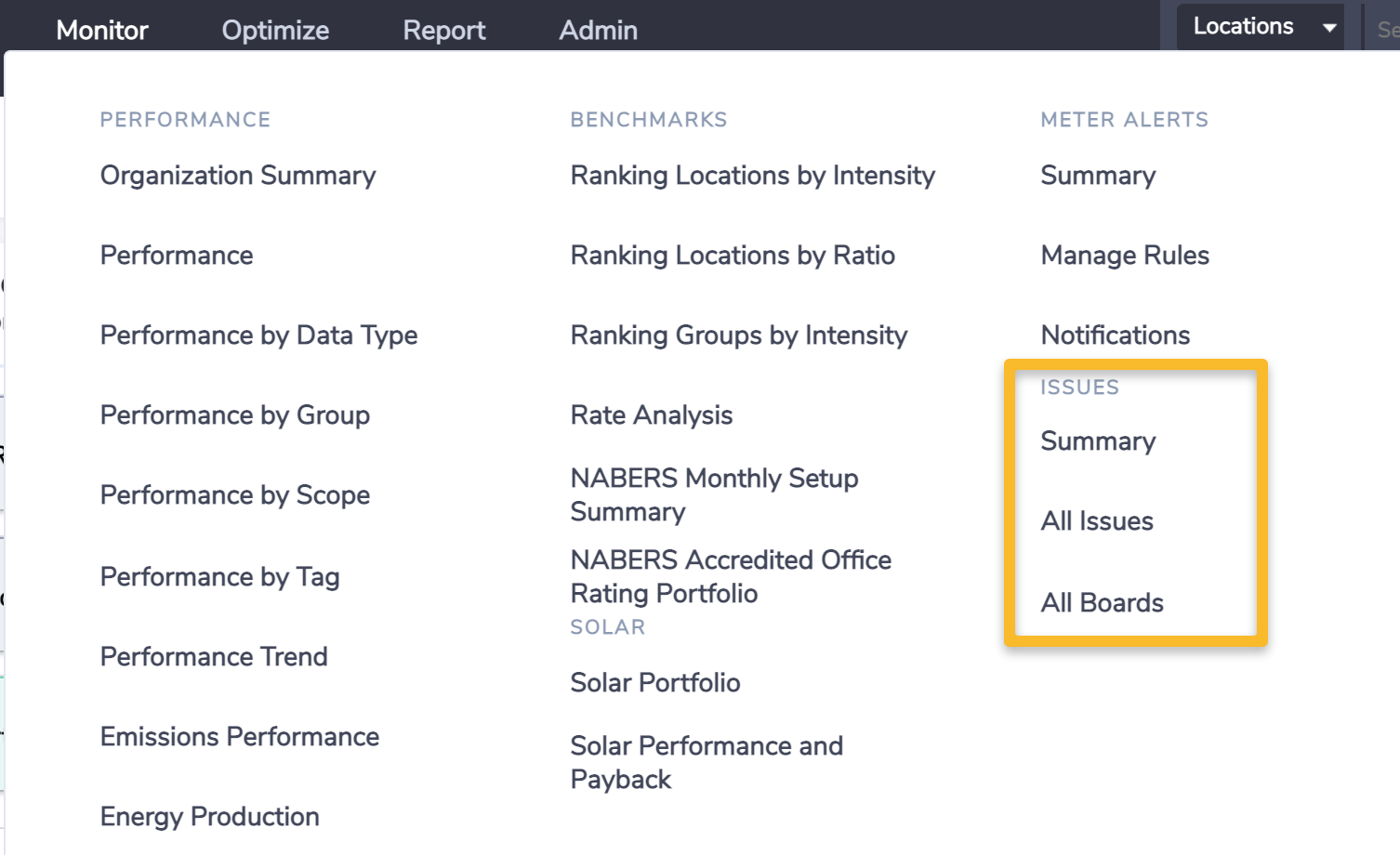 There are also module-specific issue centers for BEPA and EFD which can be accessed via the Optimize menu. For more information on those see the module guides for Building Energy Performance Analytics and Equipment Fault Detection.
Issue summary page
The main summary page in the issue center provides a high-level analysis of issues by status and priority.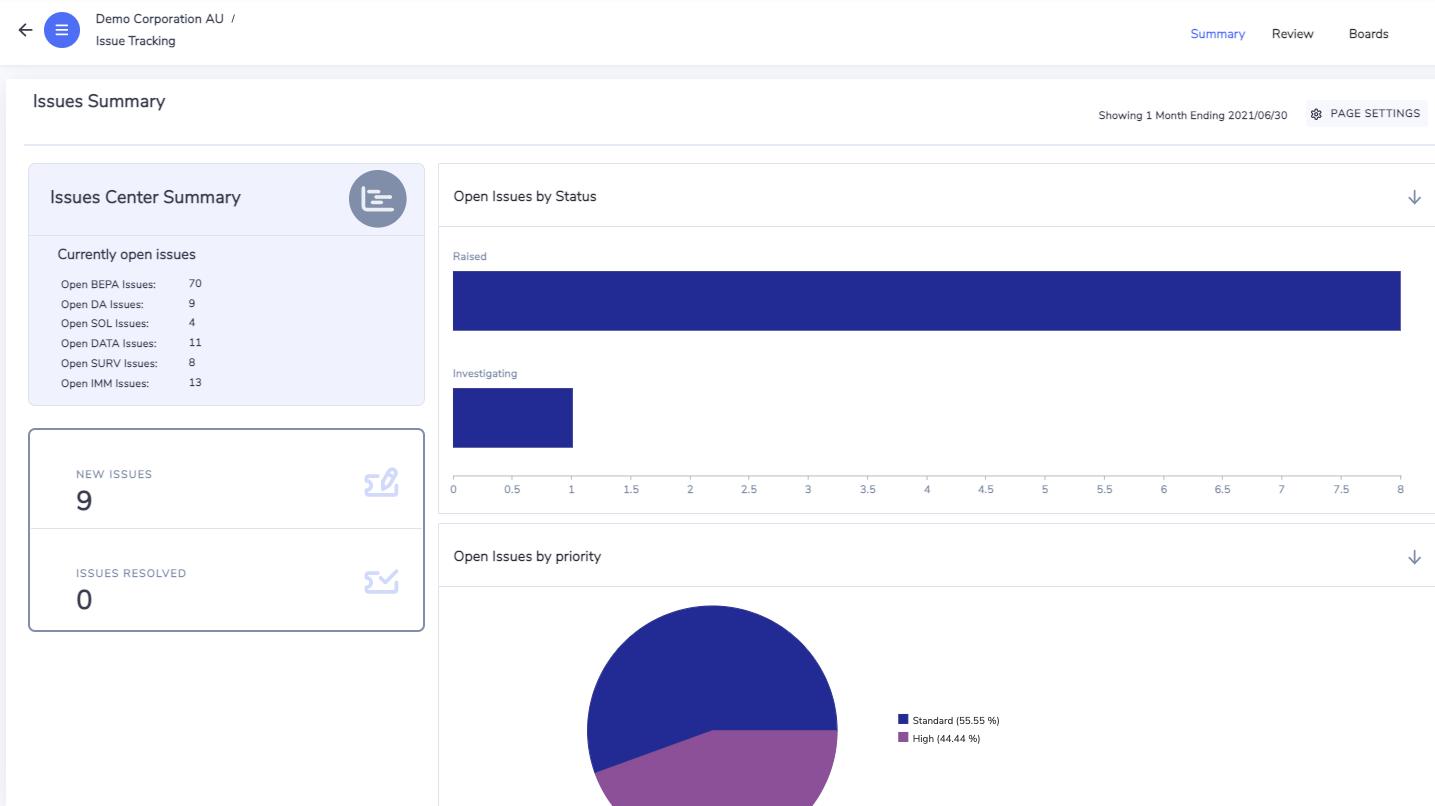 Issues preview card on location, account, meter, and record grids
You can also get a quick preview of any issues related to a location, account, meter, or record by looking for the issues preview card in their respective right-hand preview panels. The issues preview card provides some key details and a direct link to the issue if you want to see more information. It is also possible to quickly create a new issue related to the entity being looked at by clicking on the '+add' in the top left of the card. Clicking on the Issue identifier will take to you a detailed view of the issue.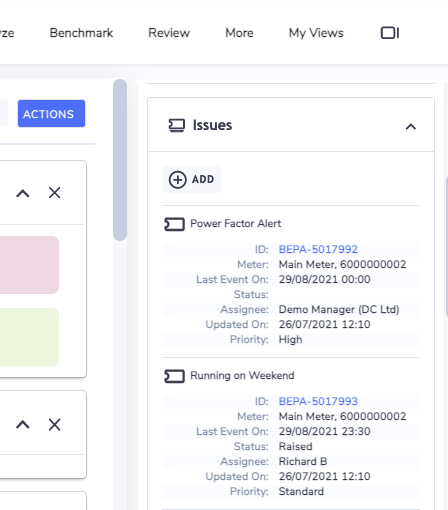 Issue browse pages
The Issue browse grids provide a way to view all the details of an issue in a grid format allowing you to filter and sort by any of the issue fields. The browse grids also have preview panels that give more information about the selected issue.

Issues boards
Issue Boards provide an alternate way of reviewing, managing, and taking action on issues.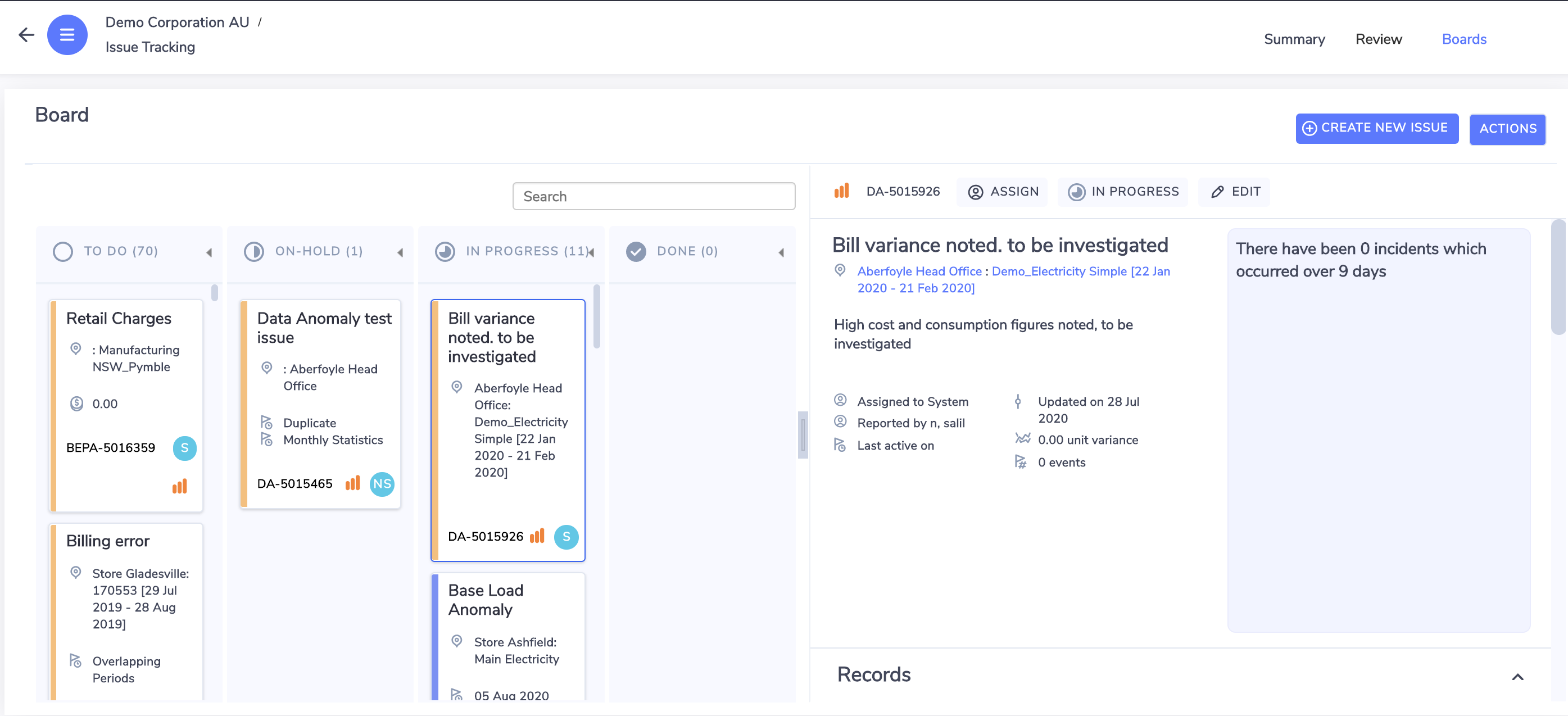 Using search
If you know the issue number of the issue you want to view, you can use the Global Search to find and navigate directly to that issue.