Enable Envizi to connect to GRESB via API
For Envizi to connect with GRESB, the Envizi application needs to be registered in your instance of GRESB. This article will explain the steps needed to add Envizi as an authorized application.
This process should be done for every entity / fund that you would like to report to from Envizi.
Instructions
Log into GRESB and navigate an entity / fund.

Click on Reporting Entity's name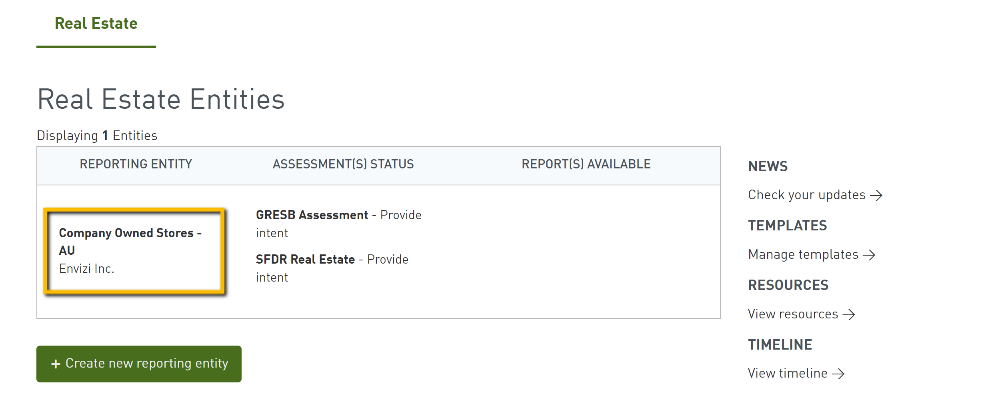 3. Next select 'Data Partner Access Rights'.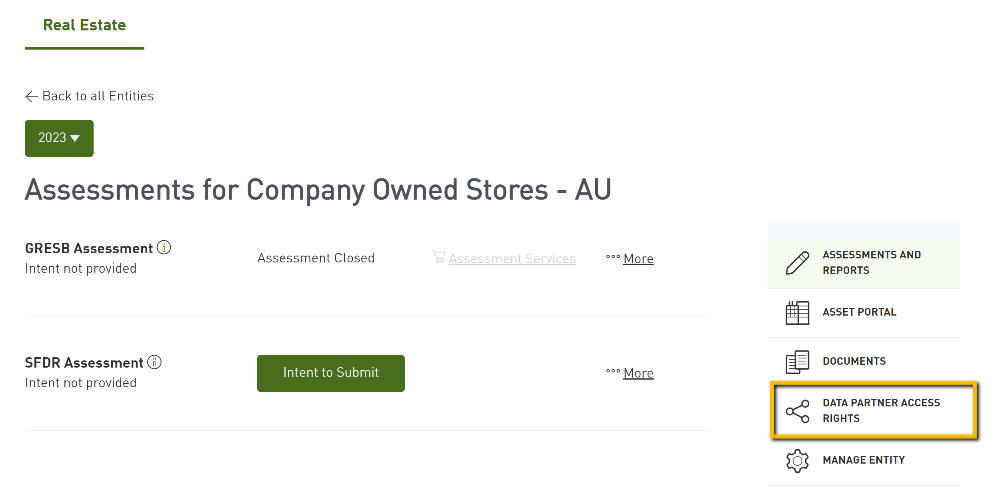 4. Click on + Grant Access to Data Partner Member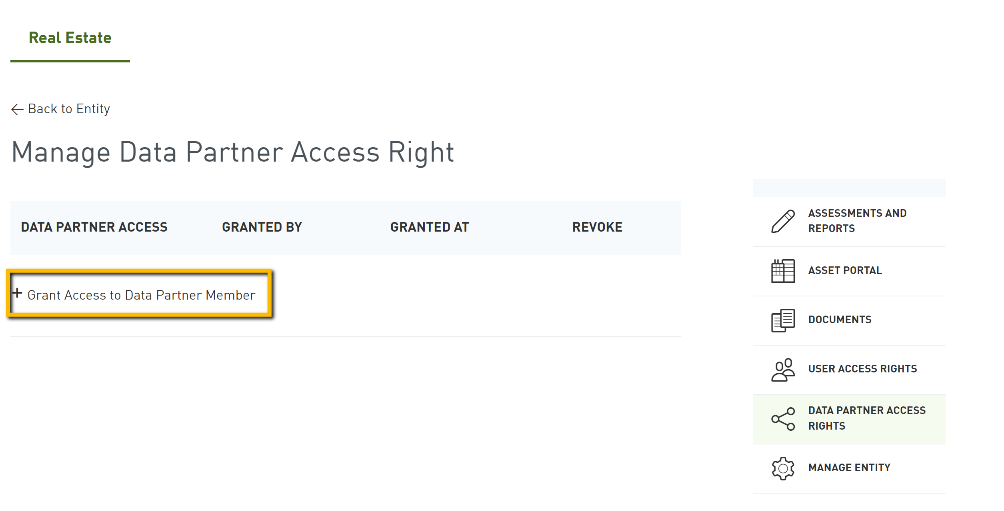 5. Choose 'Envizi Pty Ltd' and click on Grant Access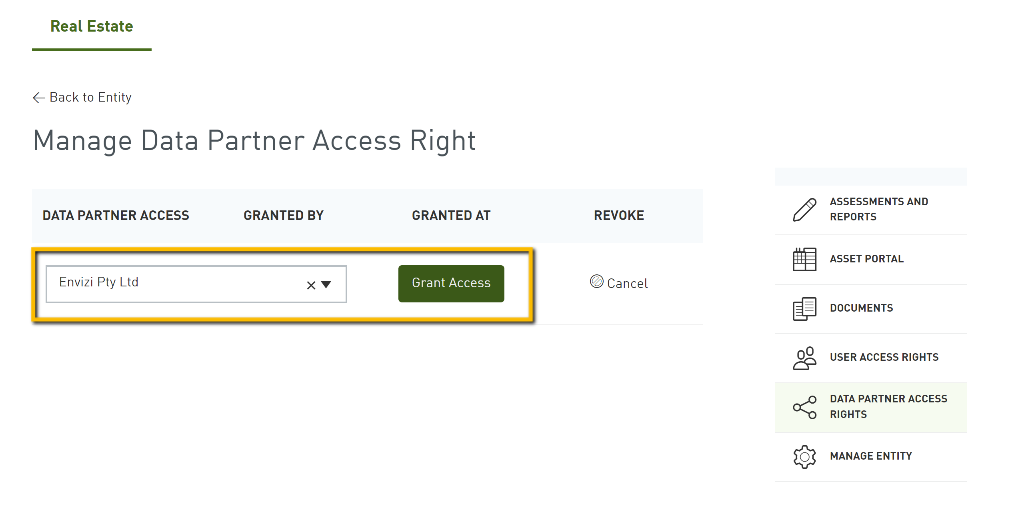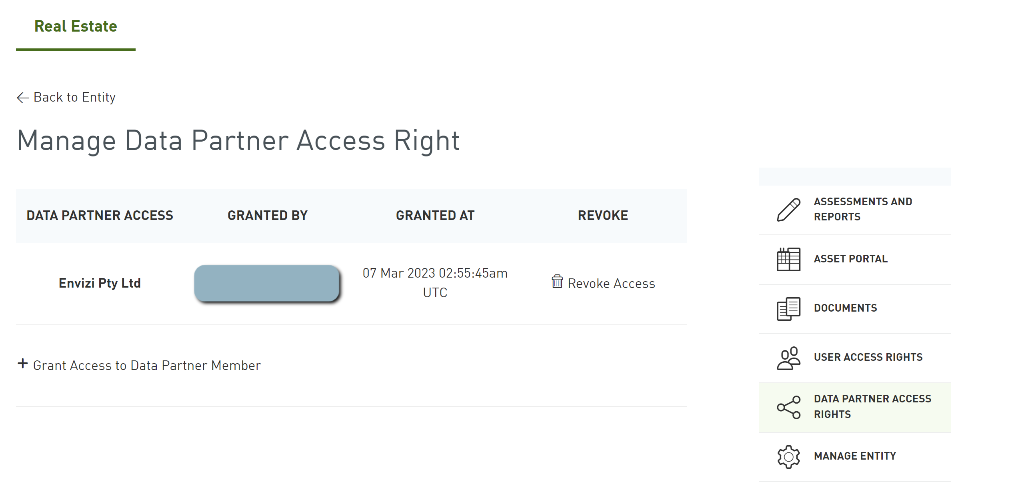 6. Once this is complete you must record the Entity ID of your fund/group in Envizi. This can be done by looking at the URL of the fund in the Gresb portal. Navigate to the Entity page and the URL will contain the 5 digit entity_id.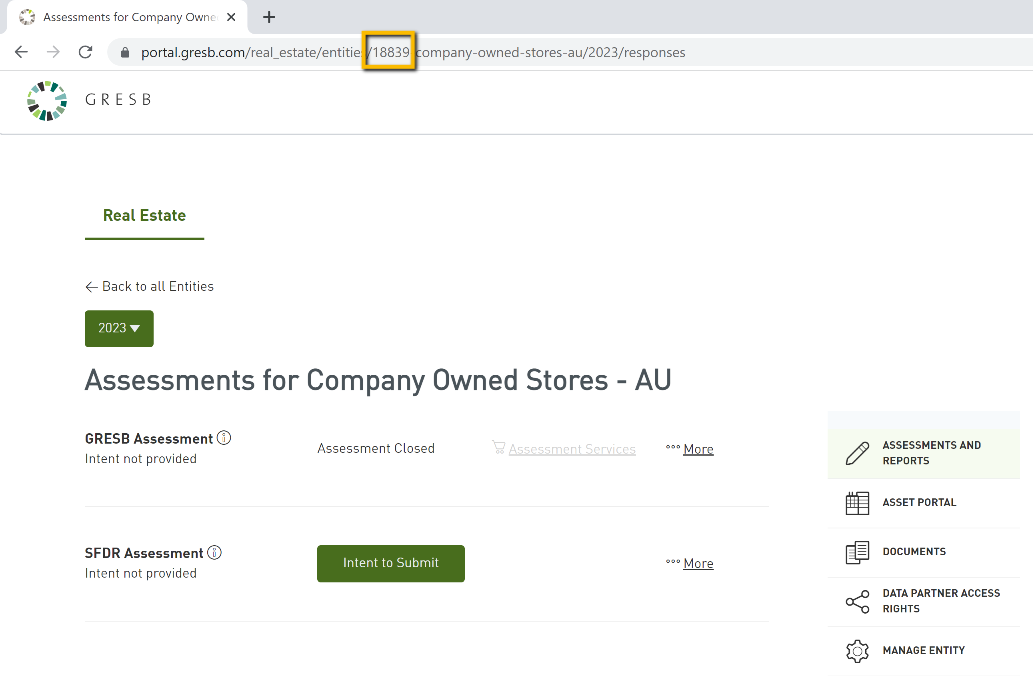 7. Next this value should be recorded in Envizi in the GRESB Group Settings page.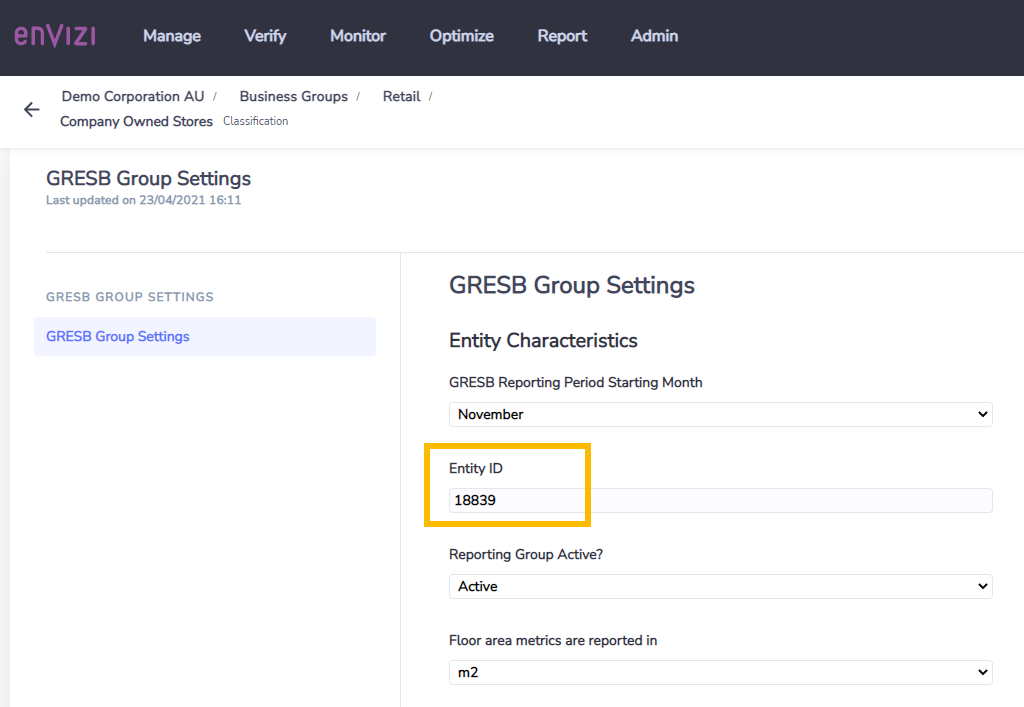 8. Before API submission to GRESB, the 'Reporting Group Active for GRESB API Sumissions?' flag must be set to 'Active'