Scope 3 Emissions Analysis - Contributor Dashboard
The Contributor Dashboard allows you to review the performance of the contributors to your Scope 3 Emissions.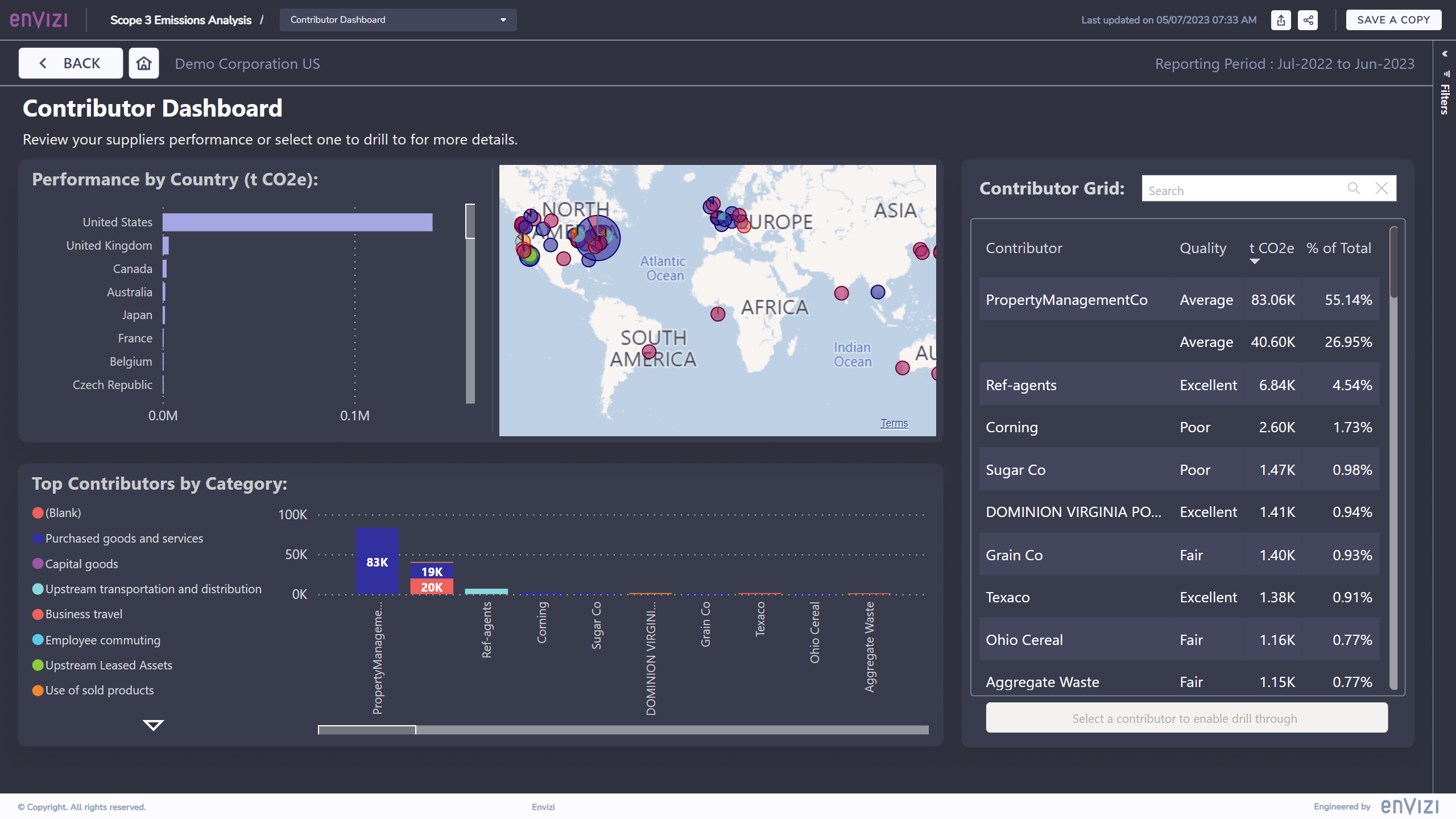 Country Filter: In the top left panel of this page, you have the ability to filter the information by country. By selecting a specific country, the map display will adjust accordingly, focusing on the data relevant to the chosen country. This allows you to easily explore emissions information specific to a particular location.
Category Filter: The bottom left panel of this page presents the filtered information by category. You can choose any of the listed categories to filter the rest of the page accordingly. This allows you to narrow down the displayed data to specific categories of interest, enabling a more targeted analysis.
Filtering Multiple Categories or Countries: Should you need to apply multiple category or country filters simultaneously, you can do so effortlessly. Simply hold the "Shift" key while clicking on additional values. This functionality enables you to refine your analysis by selecting multiple categories or countries of interest.
Contributor Analysis: The right-hand side of this page provides valuable insights into the average calculation accuracy, total emissions, and percentage of total emissions by contributor. These values are calculated based on the filters applied at the time, ensuring that the displayed information aligns with your selected filters. This analysis allows you to assess the contributions and performance of different contributors in relation to emissions data.