Scope 3 Emissions Analysis - Cover
The cover page provides you with an overview of your total Calculation Accuracy and Data Health and provides navigation to other elements of the report.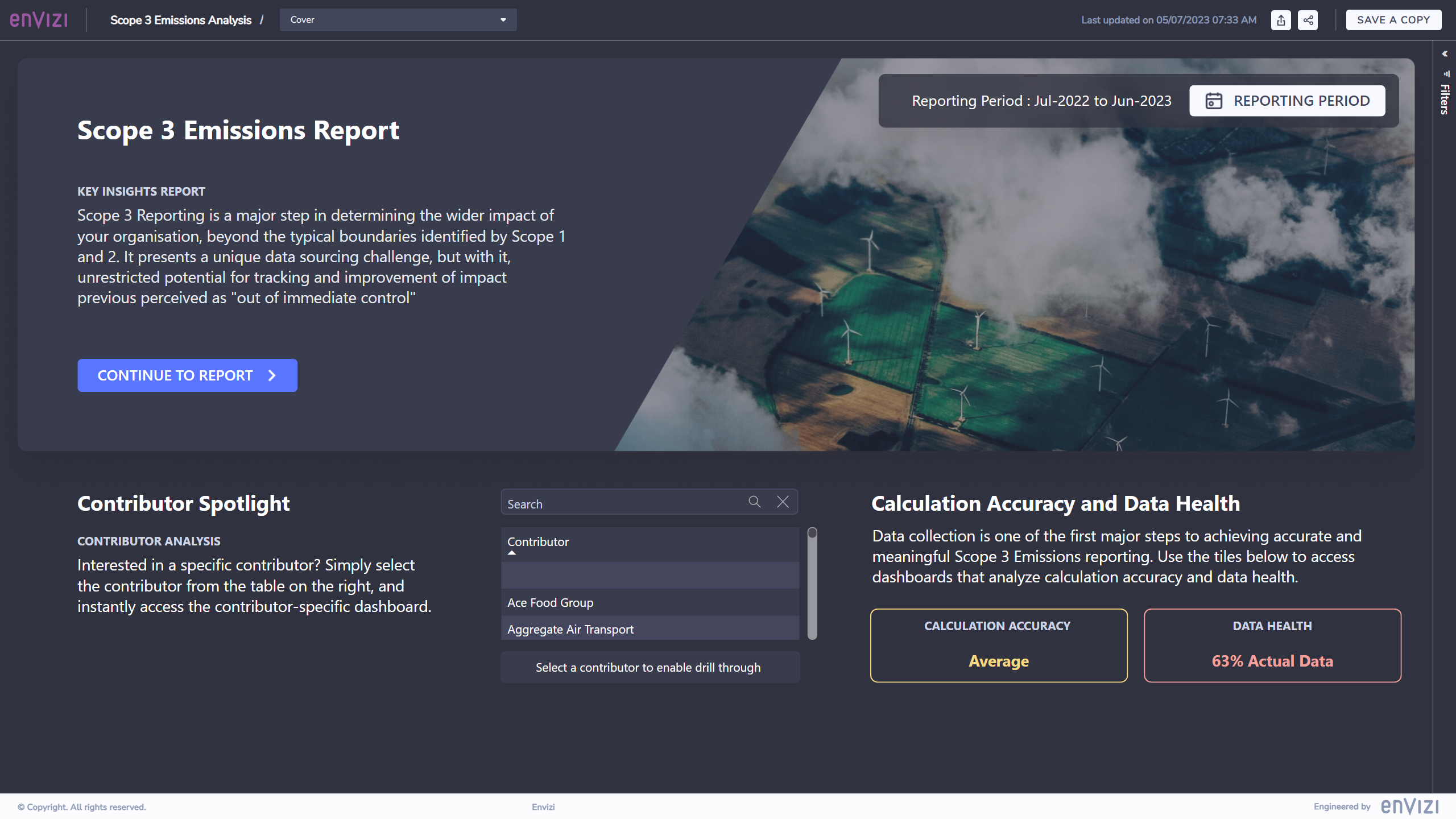 By default, the reporting period is automatically set to the last financial year. If you wish to modify the reporting period, simply click on the Reporting Period button located at the top right corner of the page.
To adjust the group being viewed in the report, access the Filters panel on the right-hand side of the page. This panel is conveniently available on every page of the report, allowing you to customize the displayed data according to your needs.
For easy access to the Emissions Dashboard page, simply click on the Continue to Report button from this page. It will seamlessly redirect you to the desired destination.
In the Contributor Spotlight section, you have the ability to select a specific contributor (also known as a supplier) from the data within your platform. By doing so, you can directly navigate to the Contributor Analysis page, which provides a detailed view tailored to that particular contributor.
At the bottom right of the page, you will find a summary of your Calculation Accuracy and Data Health. Both of these summaries are interactive buttons that, when clicked, will lead you to the respective summary page containing more comprehensive information about these values.