Export to PDF & PowerPoint
To export a PowerReport, the PowerReport must be open in Envizi. Begin by clicking the export icon (The leftmost option in the top right of the screen).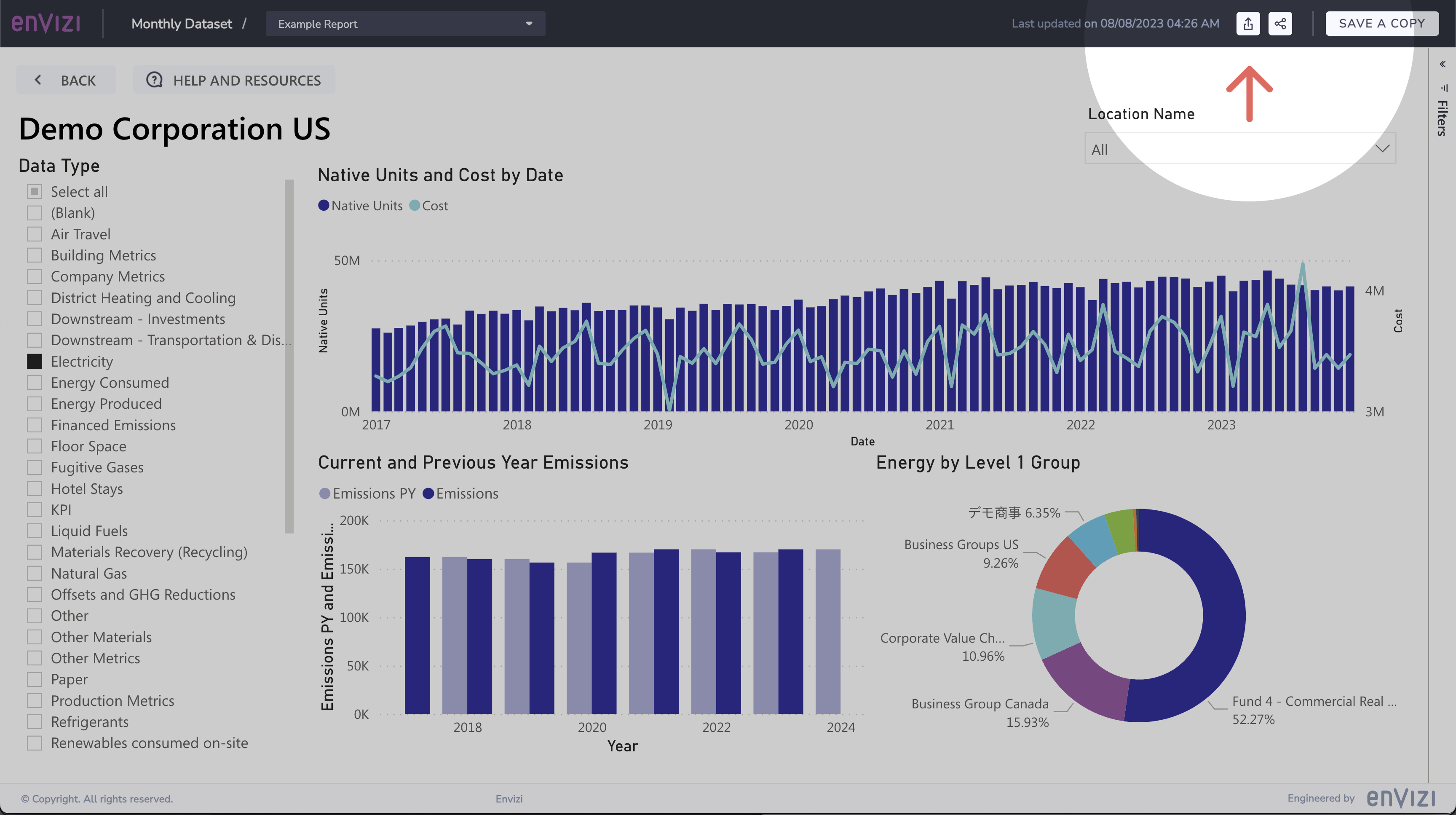 A dialog window will open, where you can select the format, value settings and export mode. Supported export formats are PDF and PowerPoint (PPTX). Supported export modes are "Send Now", and "Create Schedule". "Create schedule" allows you to create a reoccurring export that will arrive in the recipient's inbox at the selected frequency.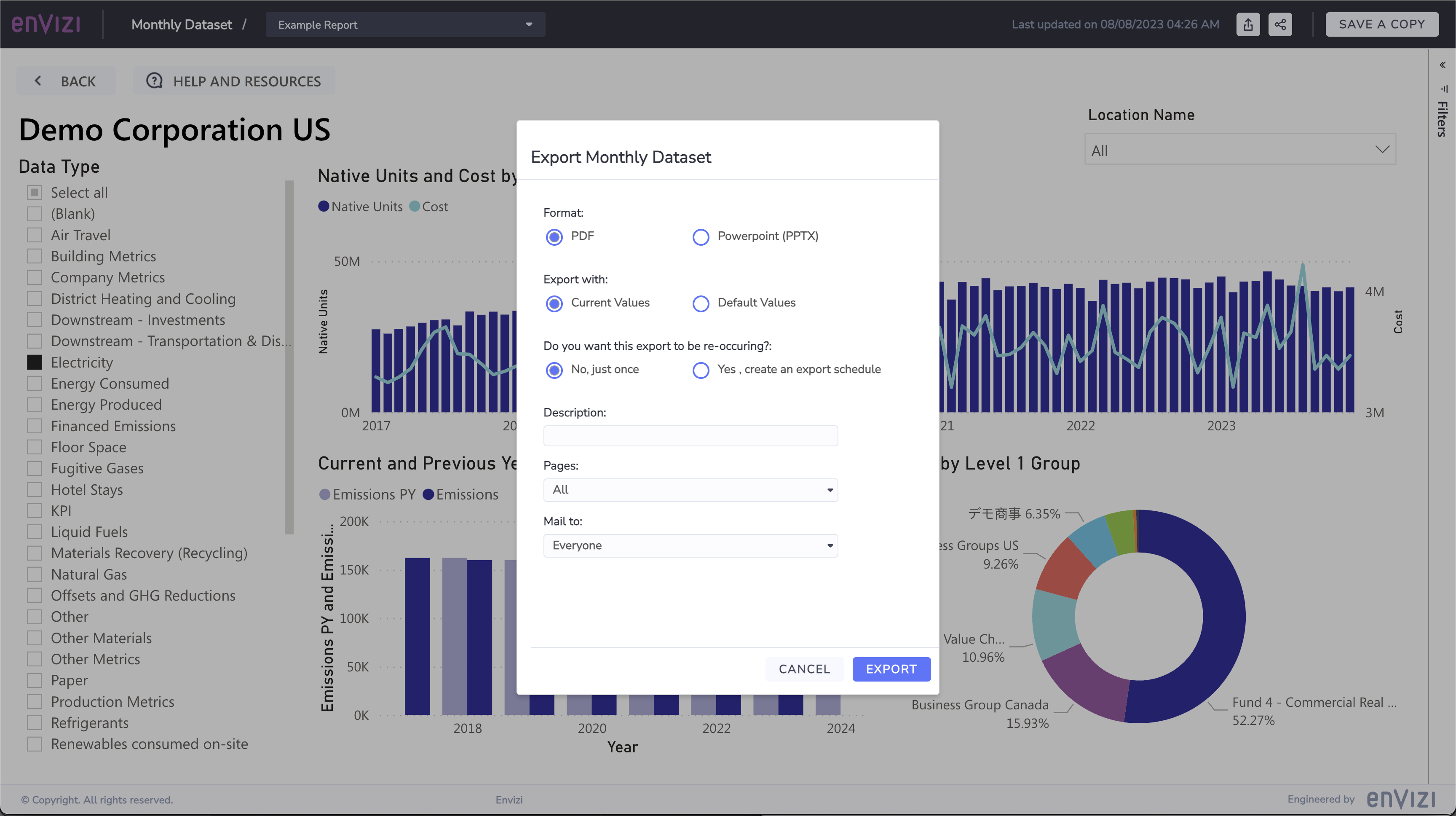 If a schedule is created, the schedule can be managed via the Report > Scheduled Reports & Dashboards menu item in Envizi.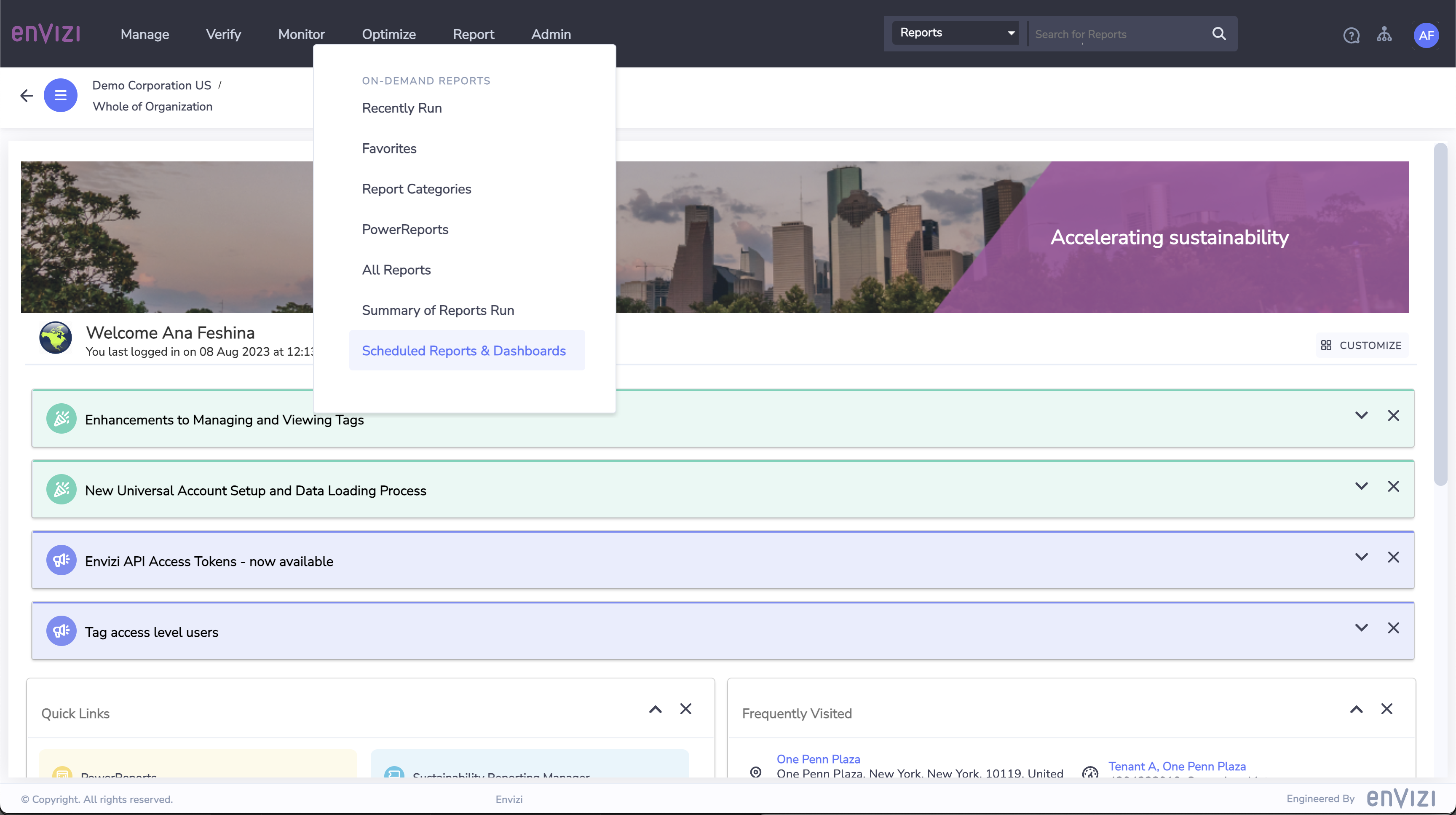 Exported content will be delivered via email and contained as an attachment of your chosen format.
System administrators can select any contacts set up in their organization from the Mail to pick list, however General and ViewOnly users can only select themselves. This is in line with the functionality in reports and dashboards.