Sustainability (Executive Report)
The Sustainability (Executive Report) is a PowerReport that is included as standard functionality as part of your entitlement to the Sustainability and Data Management module.
This report is designed to provide information on key sustainability indicators across your property portfolio, including:
Emissions

Energy

Waste

Water

Other (including paper, flights and refrigerants)
The below video details how to run the report, and how to navigate and interpret data included in the report. Note a copy of the report can't be saved or edited with a PowerReport Pro licence.
The units reported as based on your Organization Settings. The Organization Settings can be change by System Administrator logins via the Admin tab.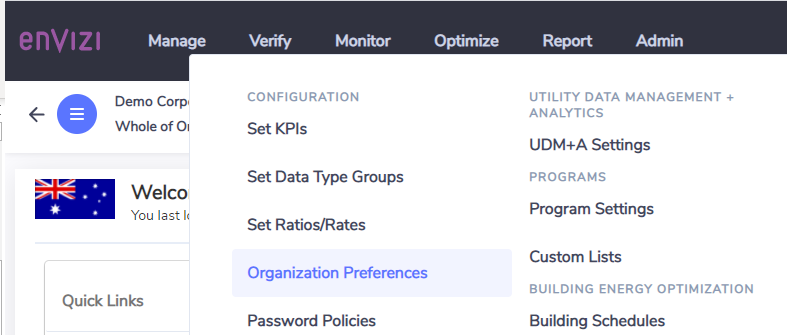 From the Admin tab, select Organization Preferences, then Reporting and Dashboard Preferences.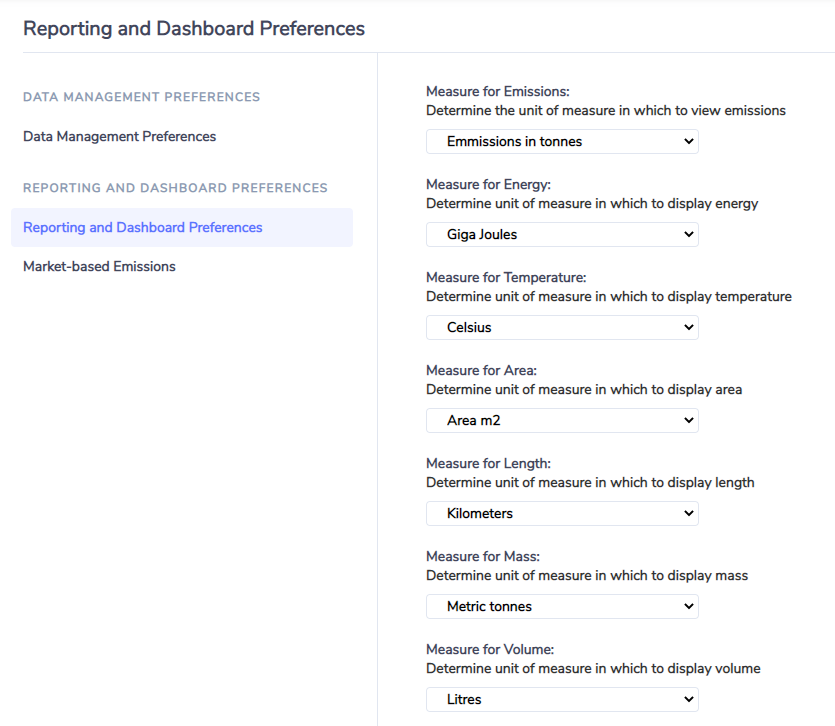 The settings here will update the reported units in PowerReport. Note that changes to these settings will impact all PowerReports.