There are four response fields within each question.
Methodology
This is where you can lay out how your organization reports against a particular question. A key element of reporting is the ability to compare reporting year-on-year. To do this effectively, responses have to be responded to in the same way.
Furthermore, institutional knowledge is a key part of ESG reporting; each person in a team may have specific knowledge that only they know, that is required to respond to a question. If this person leaves your organization however, their institutional knowledge is lost. Having a single source of truth for your methodology is therefore key.
Final Response
The way that organizations respond to questions will vary, and may be a combination of text, links, and attachments. The text part of a response can go here, and can be complemented by Links and Attachments.
Links
Sometimes, your organization will have published a document online that contains the necessary information to answer the question. In this field, you can attach such a link.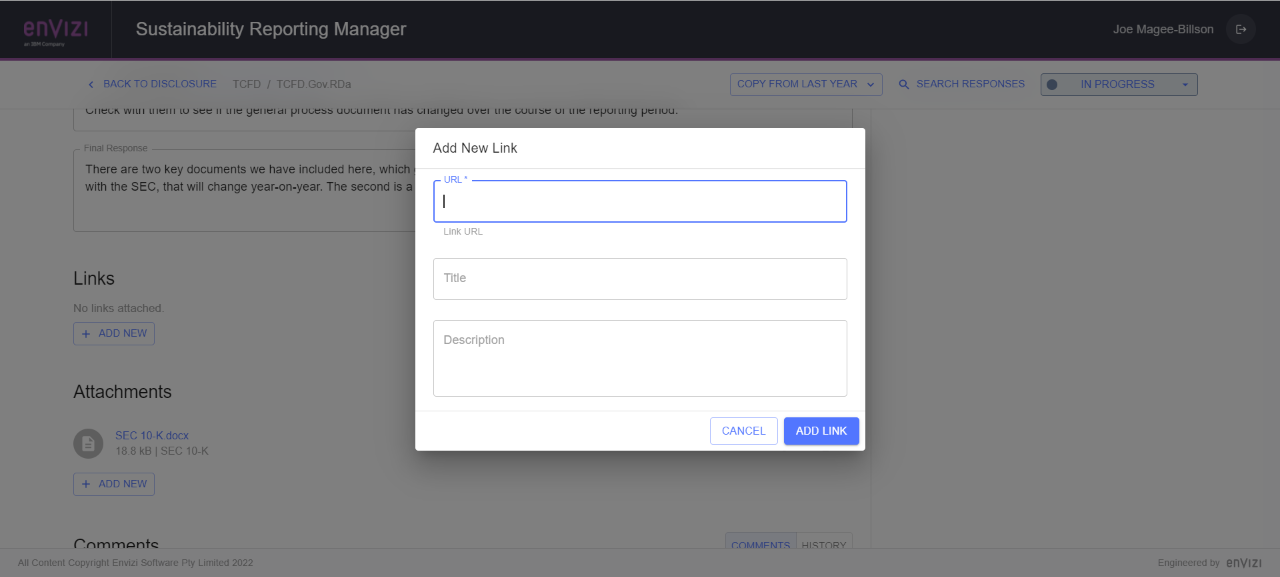 Attachments
Especially for longer qualitative questions, often there will be documents and existing policies that are best included as attachments. If you click "Add new" in the Attachments field, you will be prompted with the following: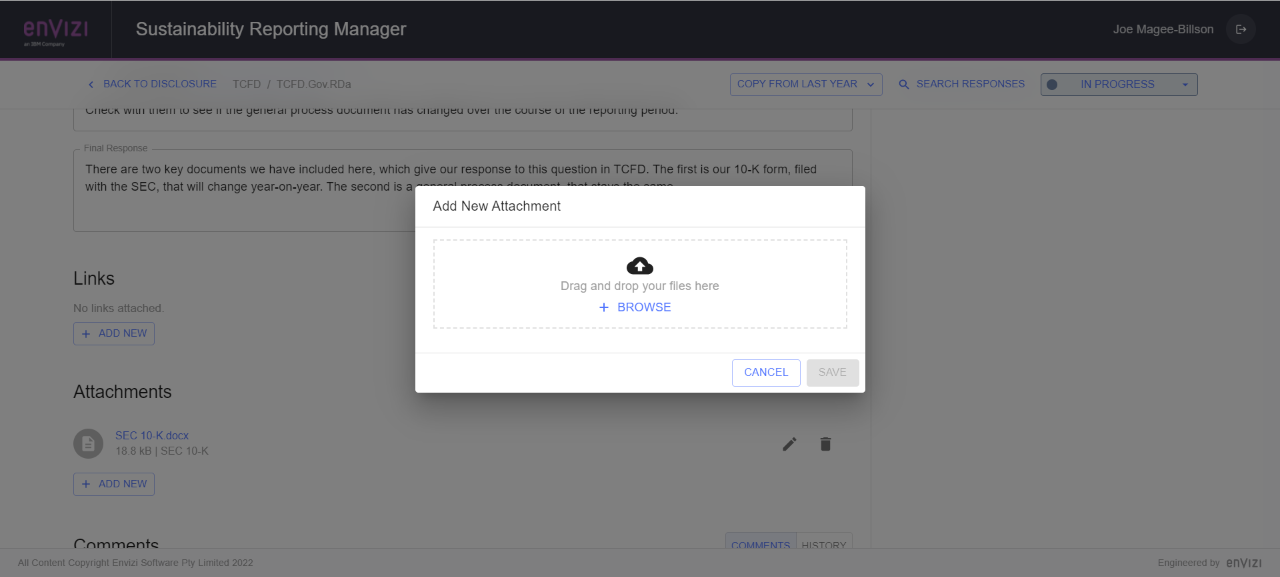 You can either click into the Browse feature, to look through your own files, or you can simply drag and drop a file in.