here is a great diversity of reporting needs within organizations. The Sustainability Reporting Manager gives you maximum flexibility through the ability to build your own frameworks. These should be built first in the Envizi Framework Library, before being included in a Disclosure. Custom Frameworks could help in any number of reporting needs, from regulatory requirements to internal KPIs.
On the Sustainability Reporting Manager home page, there is a link to the Framework Library: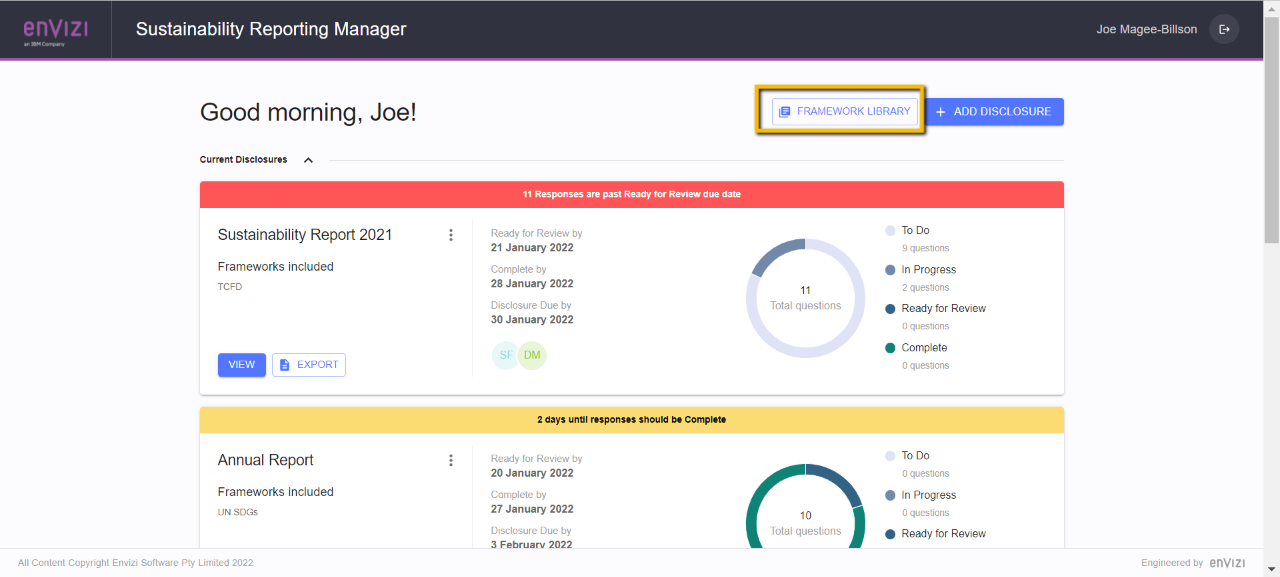 Custom Frameworks
To make a new Framework, first click "Create Custom Framework & Questions".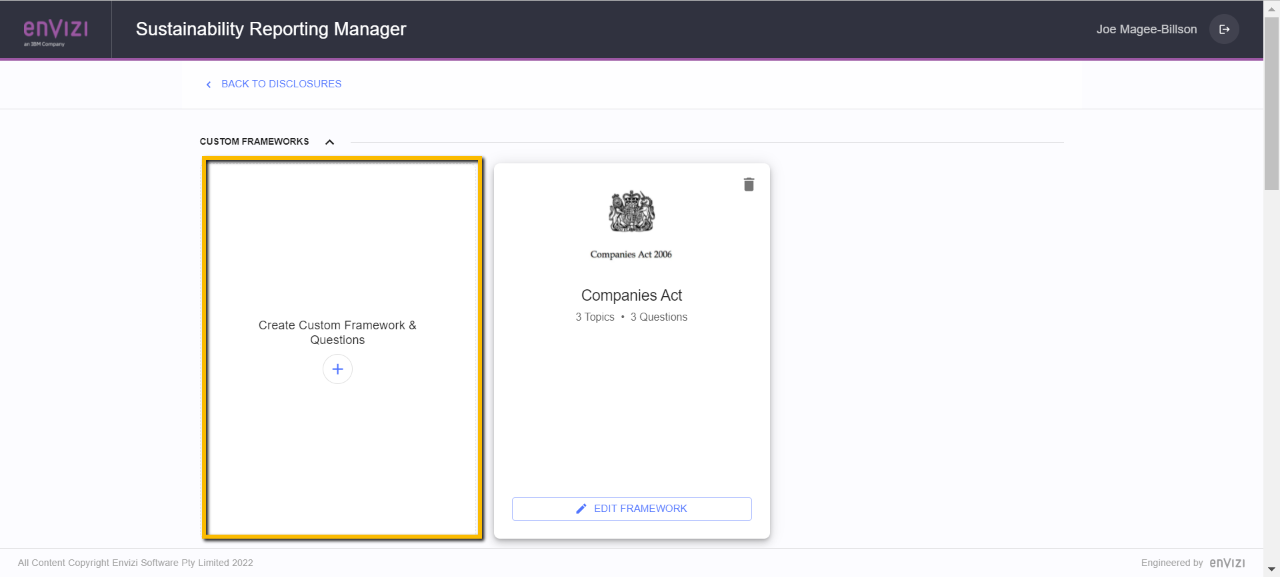 Once you click this, you will be presented with the following: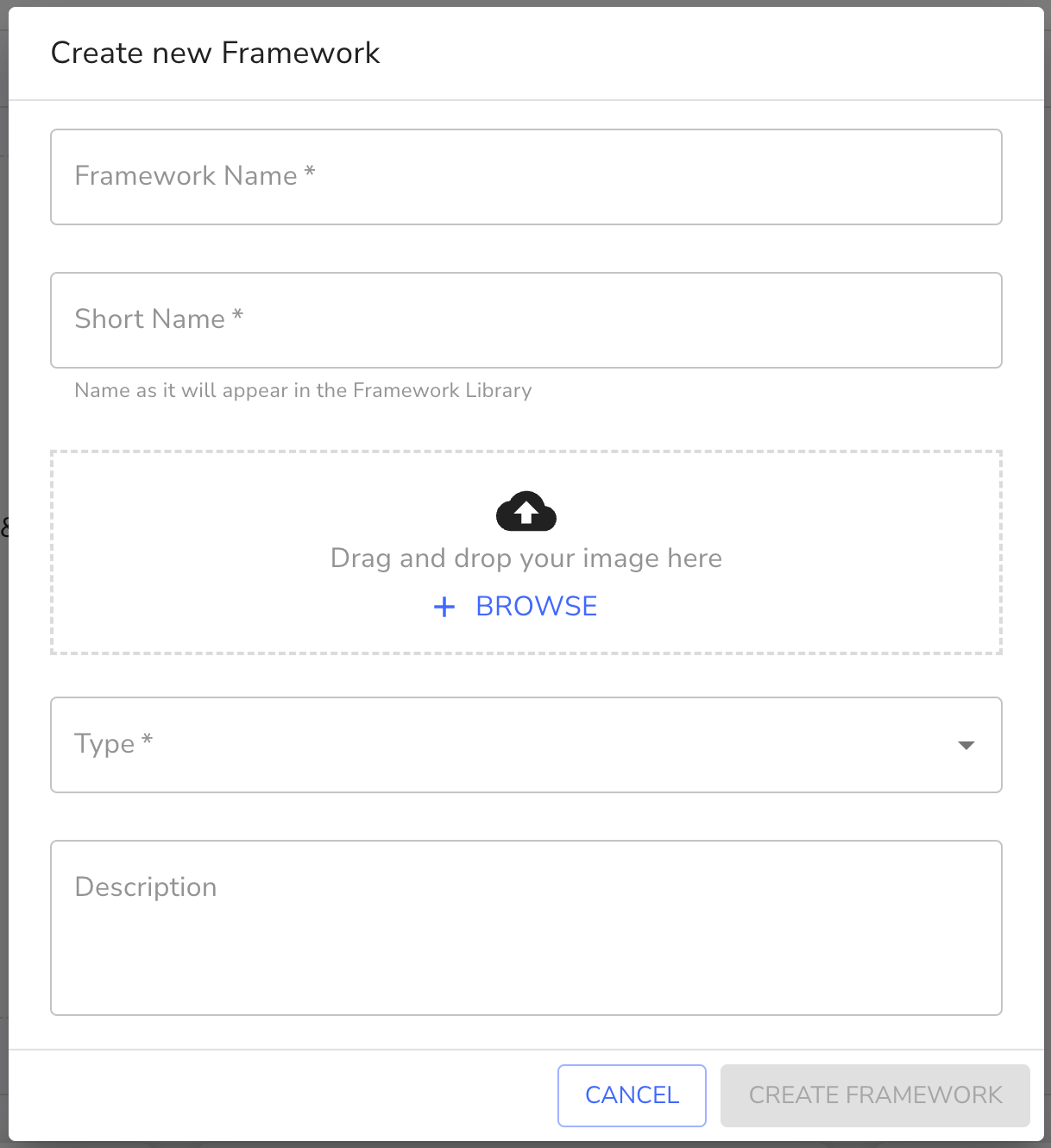 Here, you can include the full name of your custom framework, the short name, an image (if you'd like) the type of framework, and the description.
The type of Framework is informational, and can be one of the five following options: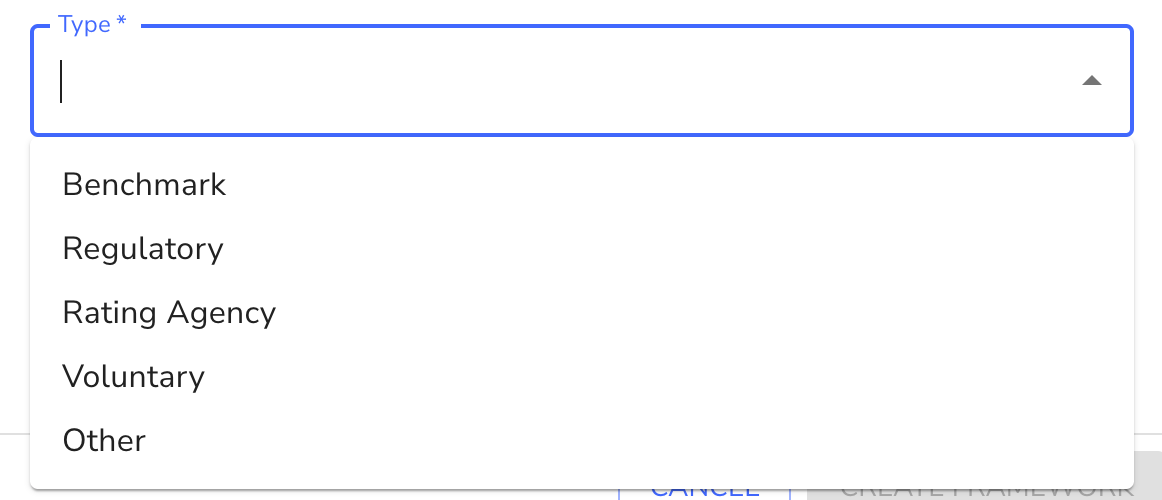 Once the custom framework has been made, you can add questions to your new custom framework: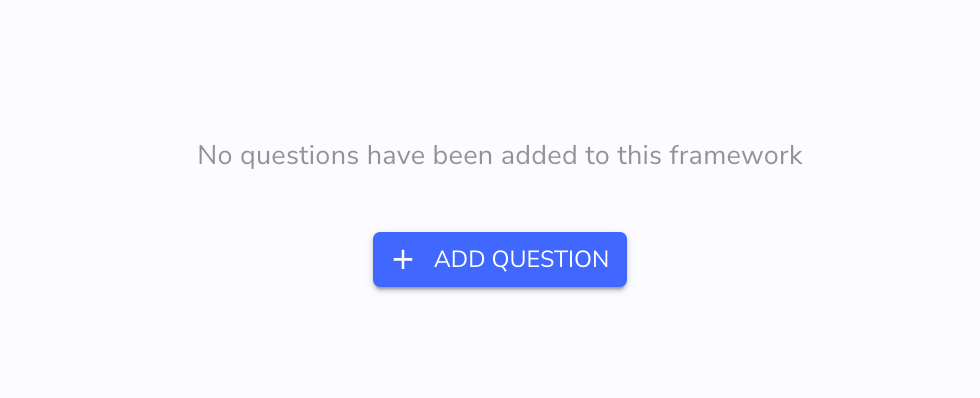 Adding a question
To add a Question, you have to fill in the following. As in the rest of the Sustainability Reporting Manager, the Topic will be specific to this Framework, while the Category will be a dropdown of existing categories. Fields with an "*" are mandatory.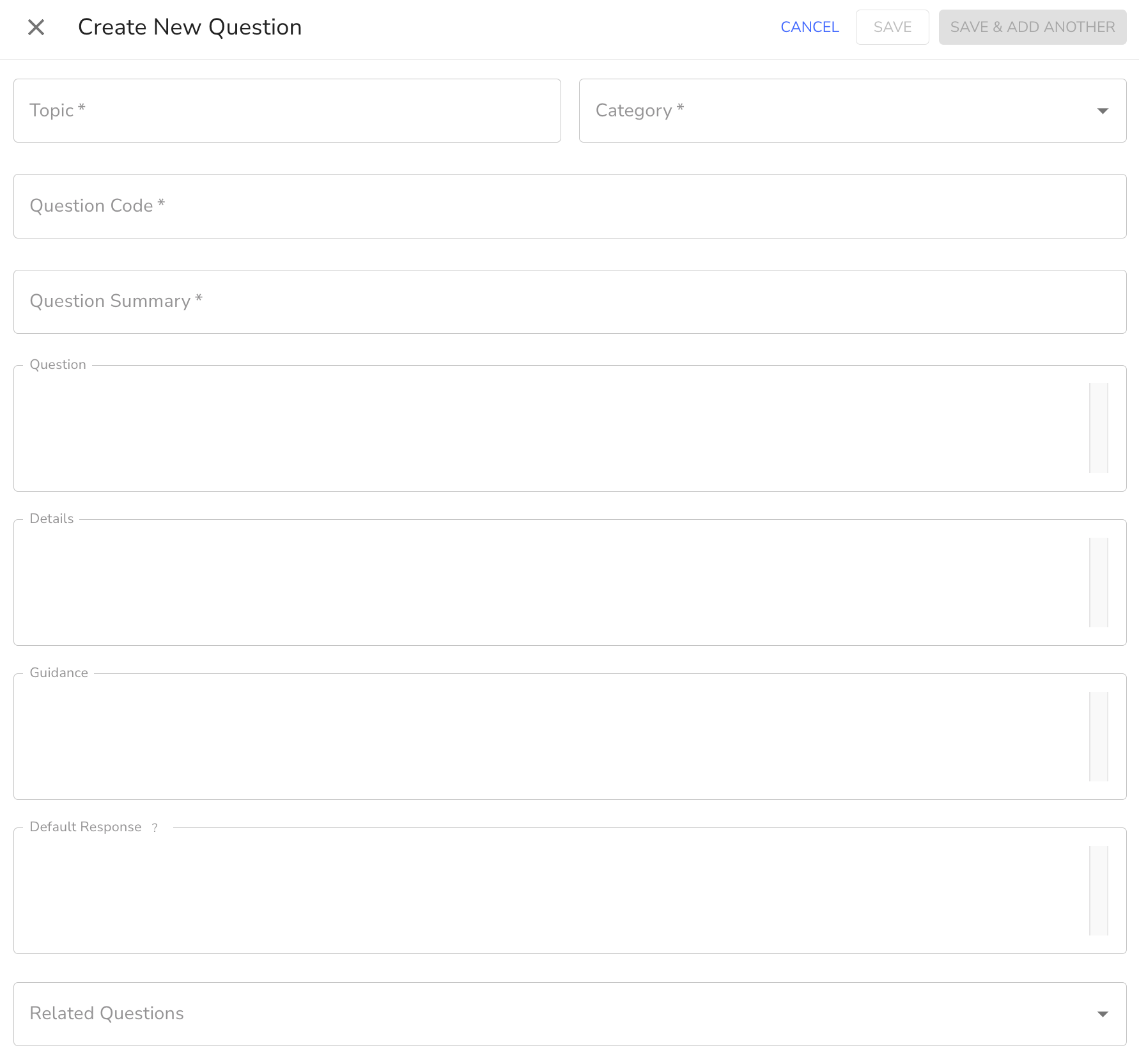 Once all the questions you need have been created, you can start to include them in a Disclosure.
Fields
| Field | Notes |
| --- | --- |
| Topic | Provides grouping within a framework and aligns with grouping provided by the frame. For example, GRI is grouped into 'Topics' like 'GRI 305: Emissions 2016' or 'GRI 306: Waste 2020' and SASB is grouped into 'Greenhouse gas emissions' or 'Waste Management'. |
| Category | Provides grouping across frameworks and uses consistent language to help group questions of a similar theme. For example, all question concerning greenhouse gas emissions have a category of 'GHG Emissions' and all on waste management questions have a category of 'Waste'. |
| Question Code | Unique identifier of a question within a framework. When possible the question code is taken directly from the framework. Note that this field has a 100 character limit and must be unique. |
| Question Summary | Summarizes the question and aligns with the language provided in the framework. Note that this field has a 200 character limit and occasionally the question summary text provided by the framework may be longer than 200 character so the text may be reworded to become more concise. |
| Question | Full question text is provided and may include reporting requirements. |
| Details | Full background and additional details for the question. All content in this field is taken from |
| Guidance | Guidance provided by IBM Envizi to help users collect, manage and report on ESG data. |
| Default Response | This field is available for custom framework questions only. If a question has a predefined format for a response such as a table, bullet point list or standardized text that could be included in the response, that content will appear in the 'Final Response' field of a Response. |
| Related Question | This field is available for custom framework questions only. This a comma separated field to add related questions by question code. For example, when creating a custom question on GHG emission the user may wish to link that with GRI by adding: GRI 305-1, GRI-305-2, GRI 305-3. This is a picklist that will autocomplete based on the text entered, like this: |