If you are receiving a password or login error when attempting to connect, please try the forgotten password link.
This will request your username, and will then send an email to the email address associated with that username.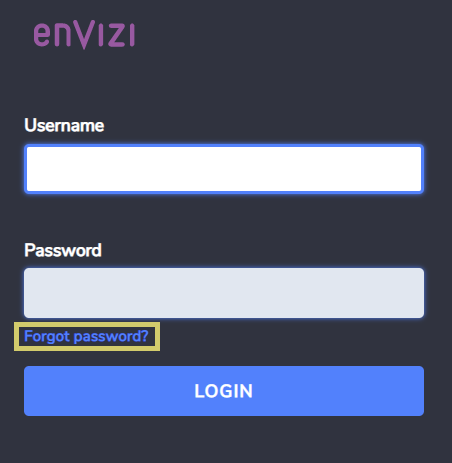 Enter your username and an email will be sent to the email address linked to your username.
Your username may not be the same as your email address so ensure that you enter your Envizi username when requesting a password reset.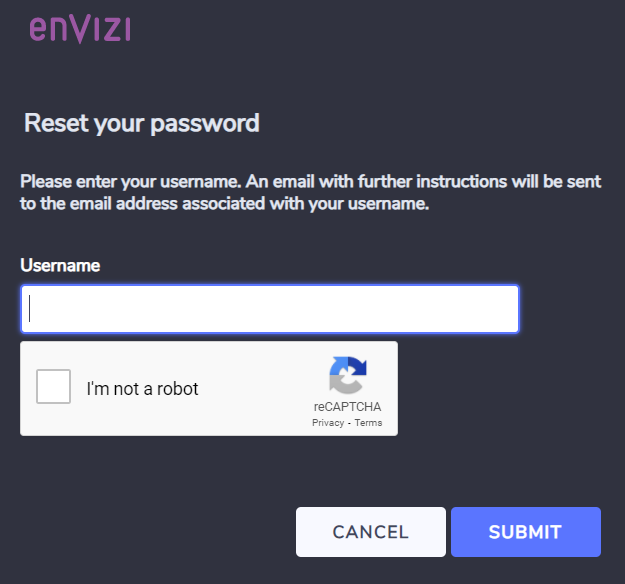 Once you receive the email, follow the instructions to reset your password. The password reset link will only be available for 24 hours.
SSO Users
If you are accessing Envizi through your organization's Single Sign-On (SSO) login, then the password reset feature is not applicable to you. If you have issues accessing the Envizi platform, please talk to your organization's Envizi System Administrator, or your organization's IT department regarding SSO related questions.