The Issue Center is the centralised area for Issue Management. Issue generated by the analytics are presented in the Issues Grids located at Meter, Location, Group and Organization Level
Issues
Equipment Fault Detection Issues can be Assigned to contacts, have the Status and Priority updated and offers access to the individual Alerts under each Issue. The desired columns to view can be edited using the Settings icon with the annualised cost of the Issue (Savings Potential) also being available.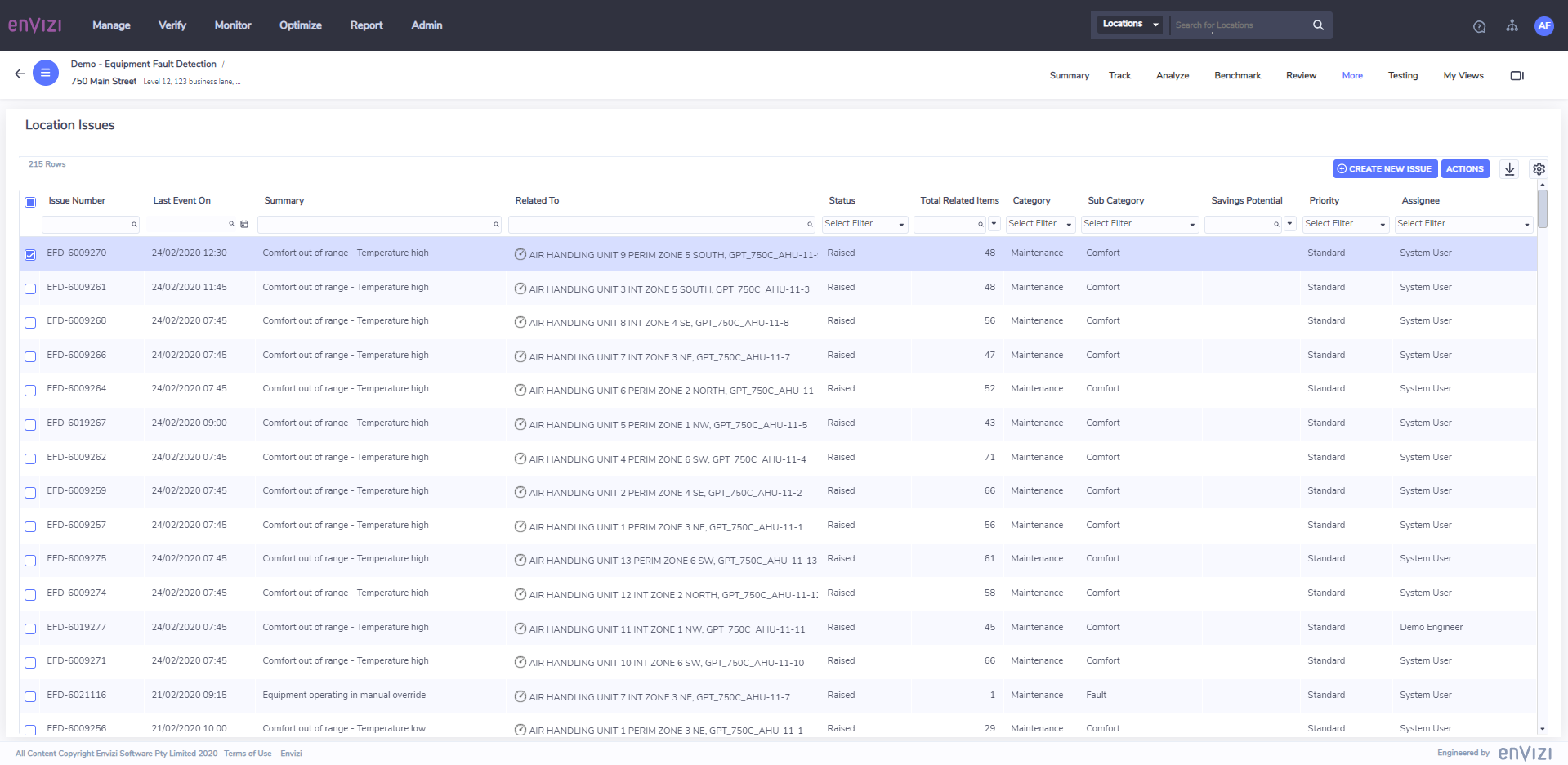 Alerts
Beneath each Issue are the individual Alerts. These Alerts can be located by right clicking on the Issue, selecting the View Issue option and then the Related Items tab. All the Alerts for the specific Issue are listed in chronological order.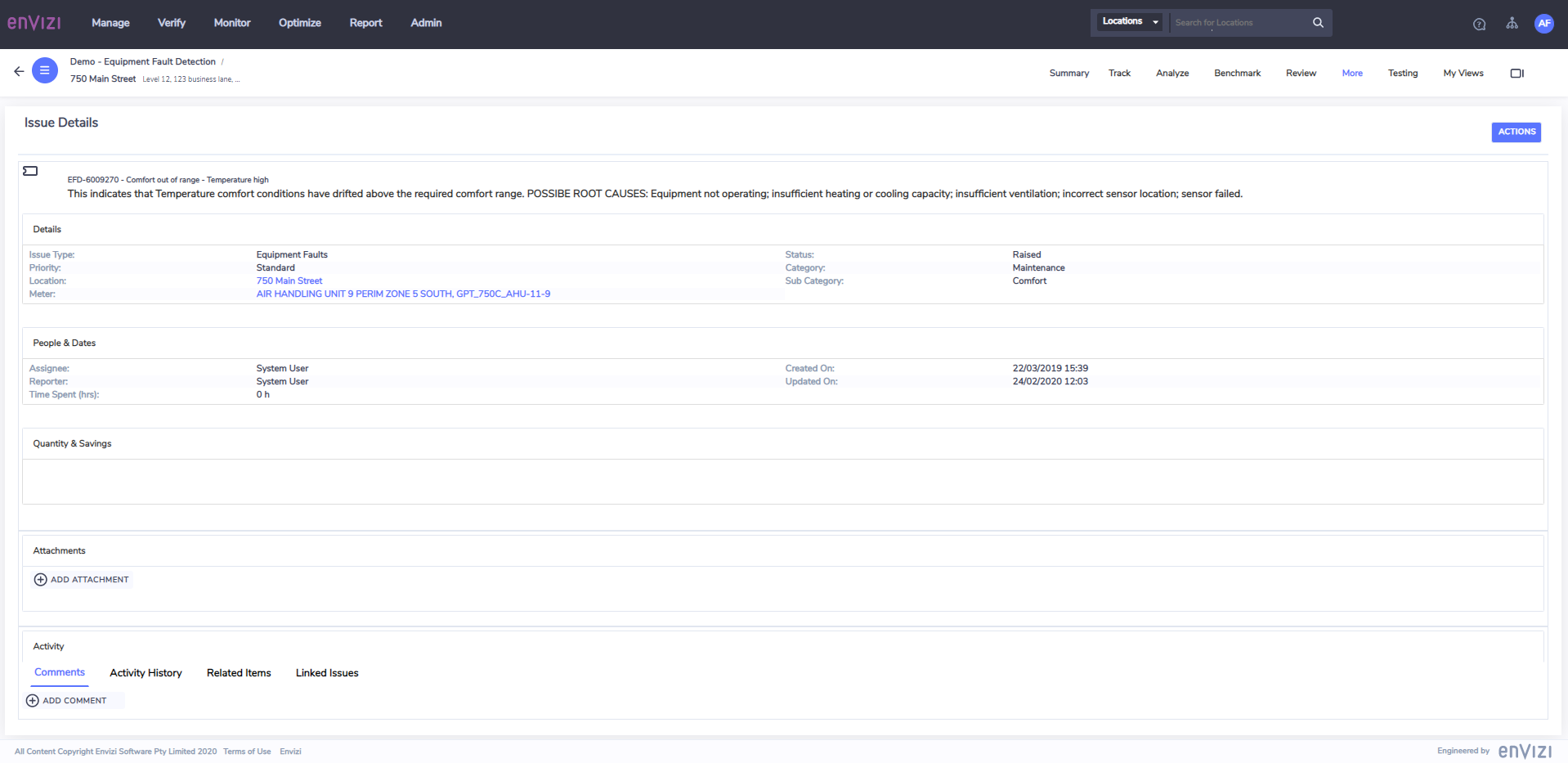 Selecting View in Chart for an individual Alert offers a graphical representation all the relevant Measure related to the Alert.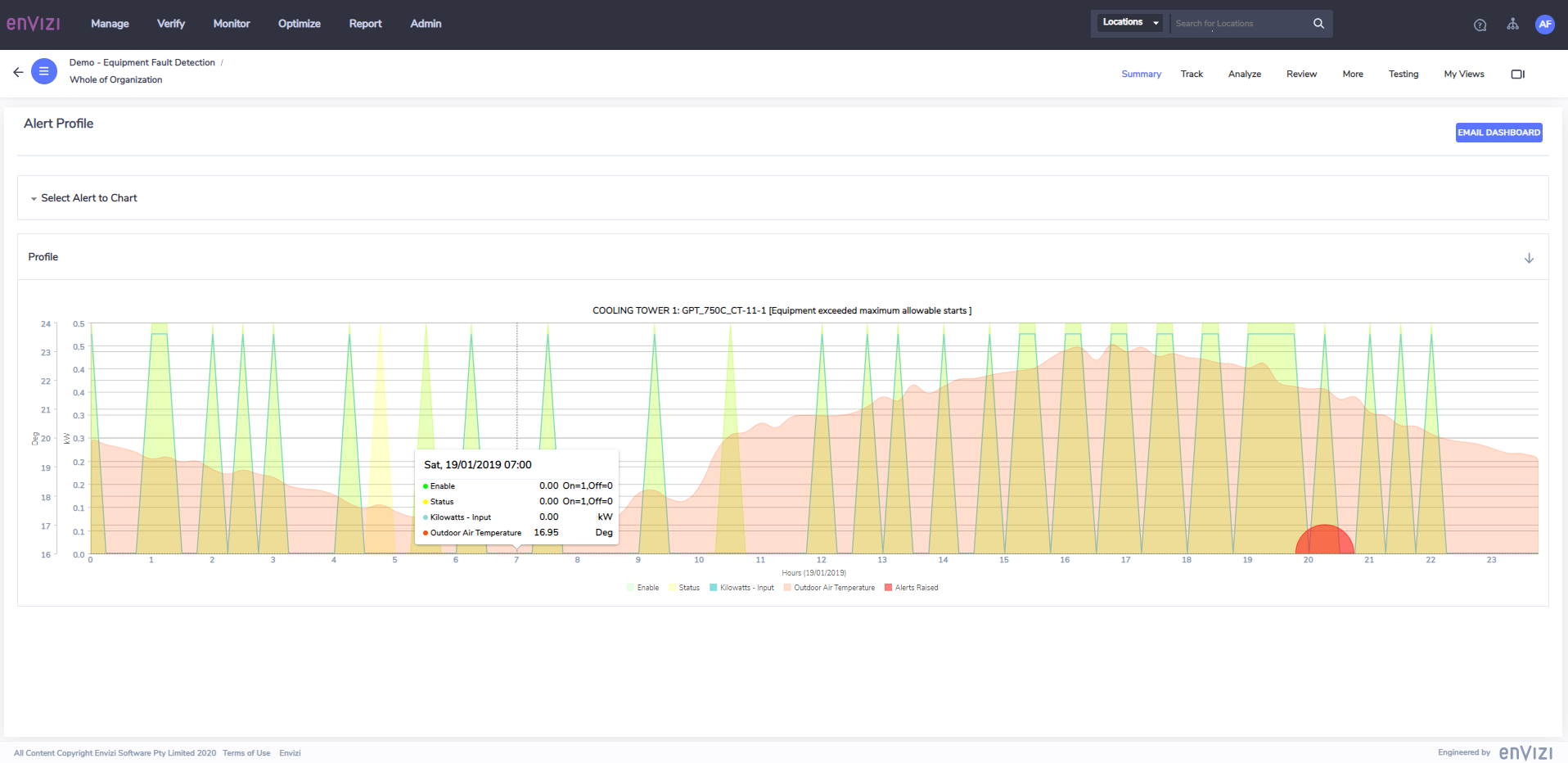 If the user wishes to view alternate Alerts related to the same Issue these can be viewed by selecting Select Alert to Chart and choosing the appropriate Alert followed by Generate Chart button and the Chart will be presented.